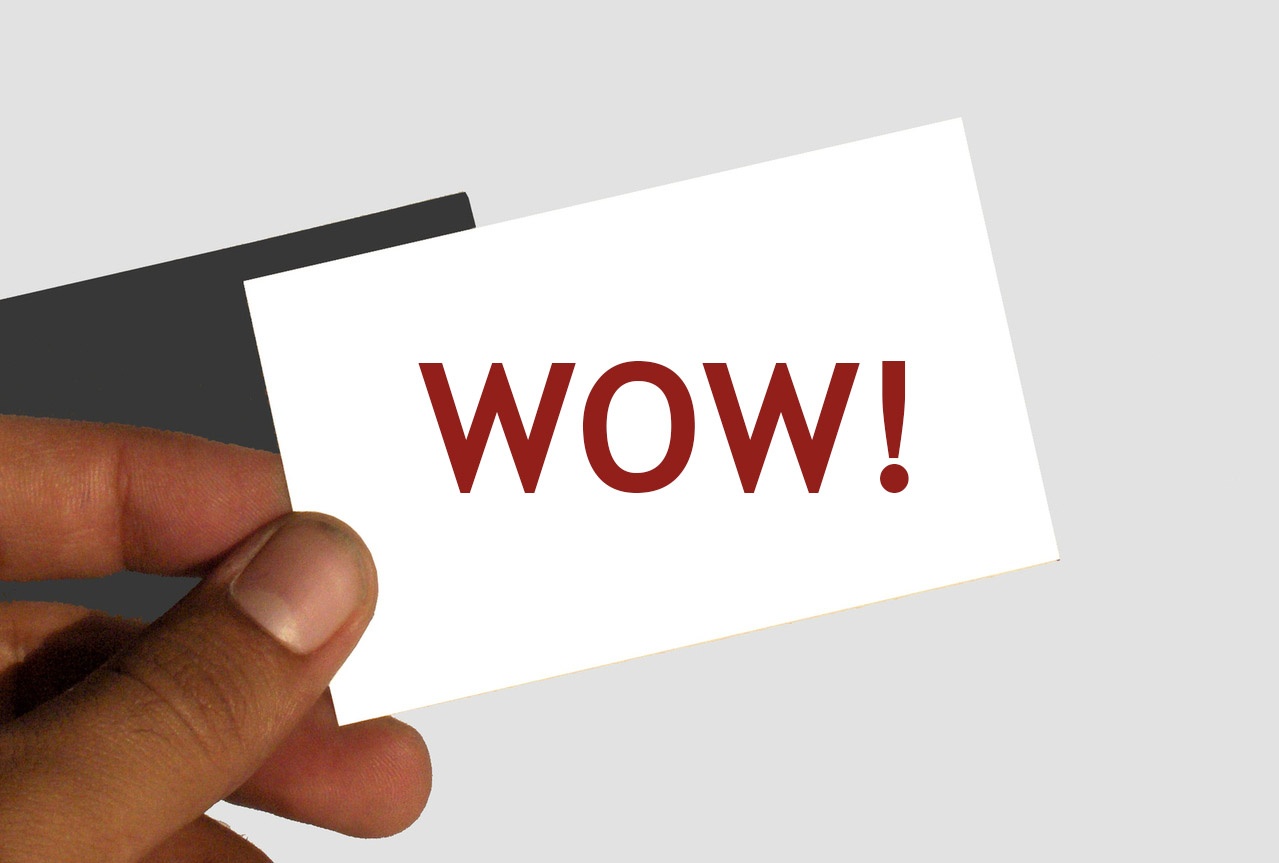 You may have heard the term "you never get a second chance to make a first impression?" This is especially true for Marketing and Sales, and for many of your prospects your business card is that first impression. So to help assure that you put your best foot forward, I'm going to share some tips that will help give you a competitive edge in the sales "Shark Tank."
Business Cards are Very Competitive
First thing to note is that you have a lot of competition. Over 27 Million business cards are produced every day, and of those about 90% are tossed within the first week. This means that getting a potential prospect's attention with your business card won't be easy, and if you don't want your hopes for closing new business tossed in the waste basket, you'll need to bring your 'A' game.
1. Be Creative
One sure way to keep your business card in your prospect's wallet is by being creative. Breaking away from the norm and surprising your prospects with a fresh perspective on the venerable business card can greatly increase your chances of building a business relationship. One example of creative business card design is the die-cut cards Reactor Design Studio produced for Microsoft UK that featured a description of the client and a picture that pops out, creating a stand similar to a desk sign.
Another great example would be Medium Giant's business card that doubles as a color bridge (and you have to get everyone on the team's card to have the complete book — brilliant). Both are fine examples of creative business card design that makes a lasting impression.
2. Keep it Clean
Of course I'm referring to design, but it's probably a good idea not to include any profanity in your business card either. A clean, well organized business card design with ample white space exudes professionalism and luxury, enhancing the perceived importance and value of your business card, and by proxy your company. An excellent example of clean design is this business card by Impression Design & Print in the UK.

3. Consider Color
Statistics have shown that prospective clients will hold on to a color business card ten times longer than it's standard black & white counterparts. On average, that will give your prospects nine more weeks to call you back. Take advantage of this knowledge and add a little color to your business card designs.
4. Use High Quality Paper
Nothing says "I don't care about you, and I don't deserve your business" like using cheap paper on your business card. At the very minimum use 16pt gloss or 100lb matte — anything lighter will feel flimsy and cheap. Also, never — ever — print them out at home. There are many professional shops (like ours) who offer business cards at a reasonable price. Consider a nice textured paper like the one used by Hoey Design's business cards to add a little "wow" to your business card.
5. Avoid Oversized Cards
Some will tell you that oversized business cards make you stand out in the crowd, and it's true, but not in the way you might think. Making your business card too big makes it unwieldy and impossible to store in a wallet or common card carrier. This forces the recipient to carry the card around in their hands — which means they'll probably just carry it right over to the wastebasket. A proper business card can be tucked away in a shirt pocket or wallet, which is the whole point of a business card. You want them to take it with them, so you need to make it highly portable.