One thing that's a constant source of concern for many of the great people I work with is how to prepare files for print. I'm not talking about the printer at home or the one in the office, but the professional offset and digital presses used by commercial printing operations. Sending files to a print vendor to print thousands, even millions of copies for mass publication is a much bigger deal than pushing out a few copies on a desktop printer. That's why it's important that you do everything possible to give your files the best chance to print exactly the way you expected them to. In high quantities, do-overs are expensive and not always possible, so let's look at some ways we can make it right the first time.
Start from the Beginning
Preparing a file for print is something that's best done from the very beginning, so that every design choice you make throughout the project will have that end goal in mind. This is important because it is much easier to convert a print-ready file to a non-print-ready format (e.g. for use with social media or a website) than the other way around. Design for print first, then work in those other formats.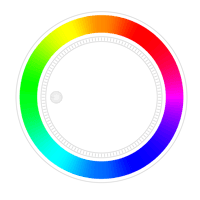 Color
Unless you're using special color specifications, such as wide-gamut, spot or white ink, the standard color space for digital and offset printing is CMYK (Cyan, Magenta, Yellow, Black). For this reason it is generally a good idea to create your files in the CMYK color space and use CMYK graphics in your document. Doing so will make color much more predictable in the final product.
Images
A great design can be ruined by low-quality images, so always make sure that your images are the highest quality possible. Here are just a few ways you can make sure your images are the best:
Purchase images from reputable stock image providers
Hire a professional photographer
If you're taking the photos, use professional-grade equipment (not your phone)
If you have to use your phone, make sure there's plenty of lighting and that all of your subjects are in focus
There are more technical steps you can take to ensure that your images are crisp and beautiful, and those are covered in the following article:
Why are some of my photos blurry?
Bleeds
If your document is using borderless printing, or you have graphics, colors or images that go up to or beyond the edge, make sure that your document bleeds are included. How you go about doing this can vary from program to program. To learn more have a look at the following articles:
How to Add Bleeds to Your Print Job
How to Add Bleeds to Your Adobe Document
Margins
Another thing to consider when preparing your files for print is making sure none of your design is cut off, such as text, faces or other important content. One way to do this is by setting margins or a "safe zone." This provides a guide you can use to ensure that all of your content stays well within the printable area. How this is done can vary depending upon the software you use. Reference the following article to learn more:
Setting Up Margins in Your Adobe Document

Sending Your Files
How you send your files can vary from printer to printer. Always make sure you are using your printer's recommended method. Even though most printers will try to accommodate your needs, if you send them a DropBox link when they recommend their proprietary upload method, you are increasing the possibility that your files will get lost or mishandled, which could result in late delivery or printing errors.
Proof
If you're not 100% sure something will print correctly, the best way to check is to, well... print it! Printing a proof adds very little to the price of your job but can potentially save you a bundle in re-printing and headaches. In this process, your printer will create a single copy of the job on color-matched plotters or a digital press, bind it and ship it to you. This is known as a "Hard-copy Proof." Reviewing this type of proof will give you the opportunity to view a near-replica of the final product to verify content, colors, layout, page numbering and more.
In some situations, a hard-copy proof may not be appropriate. When this is the case, you might opt for an "Online Proof." An online proof, as the name implies, is usually reviewed and approved online. It has many of the same advantages as the hard-copy proof, but is more cost-effective and reduces turnaround.
That's all I have for now. Thanks for reading! If you have any questions or would like to add your favorite tips for preparing files for print, sound off in the comments below. Don't forget, if you ever need us,
.